March 1, 2012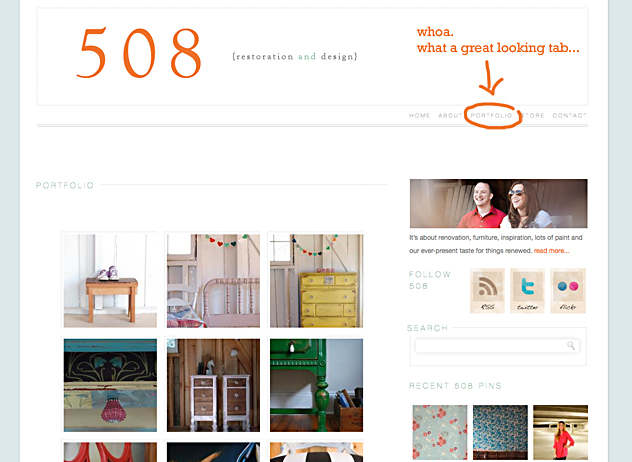 Sub­tle, right?
Thanks to my hus­band, you can now click on over to the Port­fo­lio where you can eas­ily see some of our more pop­u­lar pieces of furniture!
It is a very click­able but­ton. You should try it.
I am sure there are still kinks to be worked out, but if you click on an image it will take you to the post about each piece. Easy peezy lemon squeezy.
ALSO. I do want to WELCOME to all our new friends of 508! We have received an out­pour­ing of love this week and it is such an encour­age­ment! So thank you.
Til later.
–s
Pin It