April 4, 2011
Ok, so I promised pics of the house I grew up in.…THE IVANHOE. Named after that old book I found by Sir Wal­ter Scott. But first, a lit­tle back­ground (or you can just skip down to the pics if you don't care).
It is a 250 year old plan­ta­tion home in Vir­ginia. It was huge. And when we bought it, it needed a reDONcu­lous amount of work done to it. Peo­ple would say it was haunted, but it wasn't. My par­ents decided in 93 to move from Atlanta, GA sub­di­vi­sion (new home) to the Ivan­hoe. I call it their mid-life crises.…but what­ever. I hated the house at first and called it a "dis­gust­ing old crooked farm house". (yeah, I was an easy child…can you tell?)
As an adult, I now have very fond mem­o­ries of the home.…and come to find out, all that knowl­edge of fix­ing up and paint­ing and ren­o­vat­ing has come in handy over the years! As you now know, ren­o­va­tion and bring­ing old things to life is what I love doing MOST now! Who'd a thunk it?!  So, THANK YOU mom and dad for the oppor­tu­nity to grow up in a home like this! It was a very fun house that always had a revolv­ing door of peo­ple vis­it­ing or liv­ing with us (because of all the space). My par­ents were very wel­com­ing and used the home to its full advantage.
My par­ents moved out of the home when we all left for col­lege because it was too big to keep up (the worker bees had all left them:) Here is what it looked like towards the end of our 10 year stay at THE IVANHOE…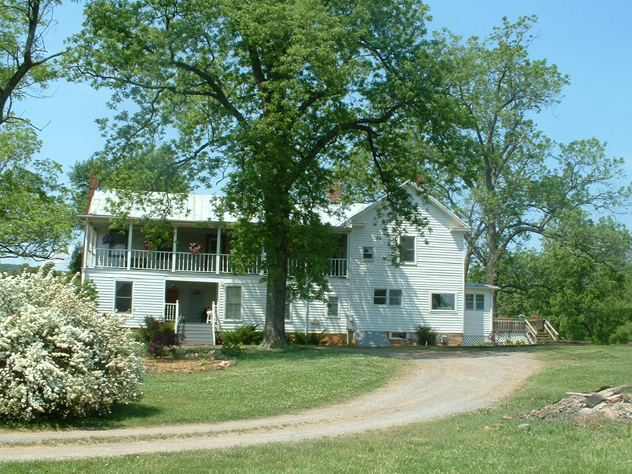 Back of the house (which we actu­ally called the "true front" because back in the day, this was the main entrance). Talk about a LOT of grass to mow. NOT COOL as a teenager. Ha!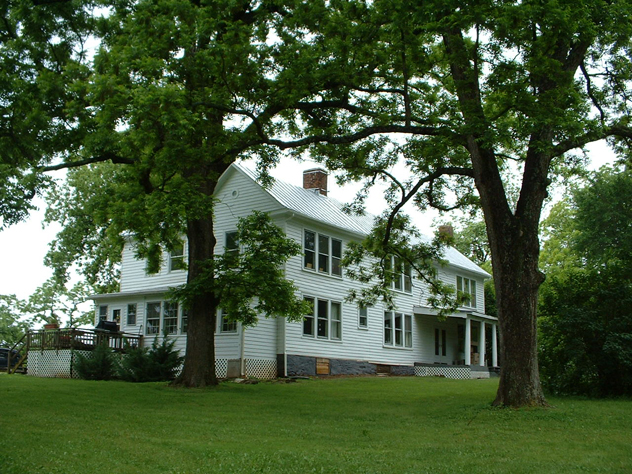 This is as you are dri­ving into the property.…there were a lot mis­cel­la­neous barns/sheds/buildings on the 21 acres of land and even a small grave yard. Crazy.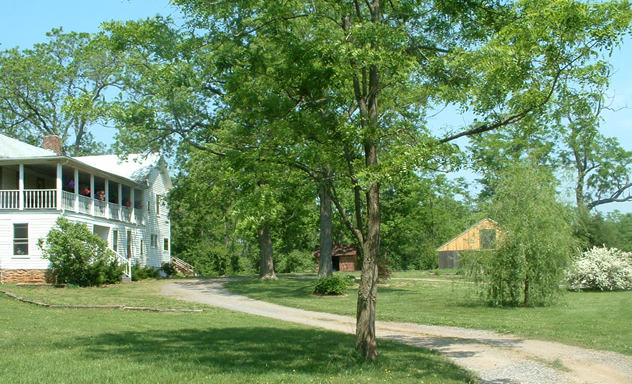 The right side of the house…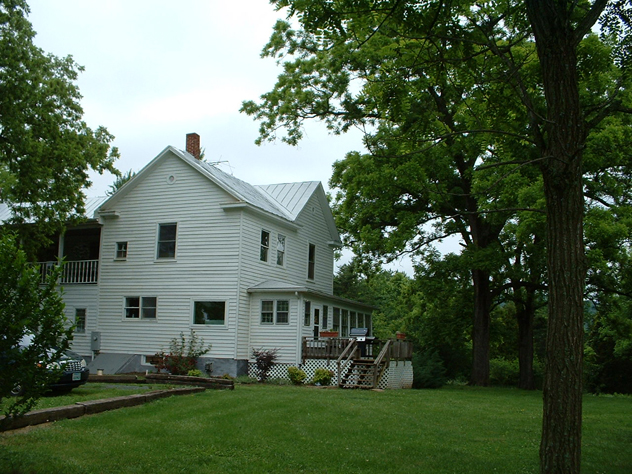 OH, and did I men­tion there was NO cen­tral heating/cooling? There were 2 wood stoves which was our main source of heat and even­tu­ally we put in some base­board heat­ing. But as for the sum­mer, it was just stinkin hot.
And the left side of the house…random bas­ket ball hoop in the grass…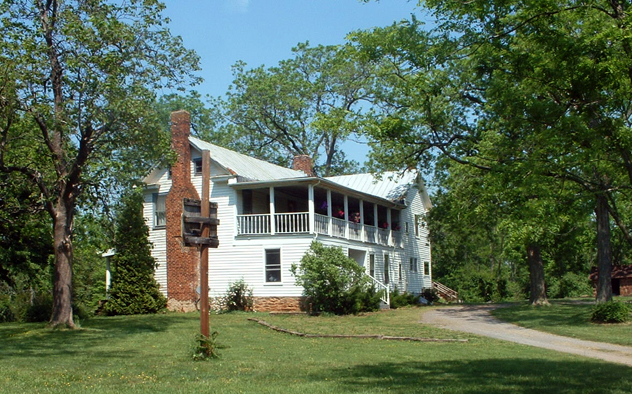 And, the horses were always happy at the Ivan­hoe. Here they are in the snow (ran­dom picture).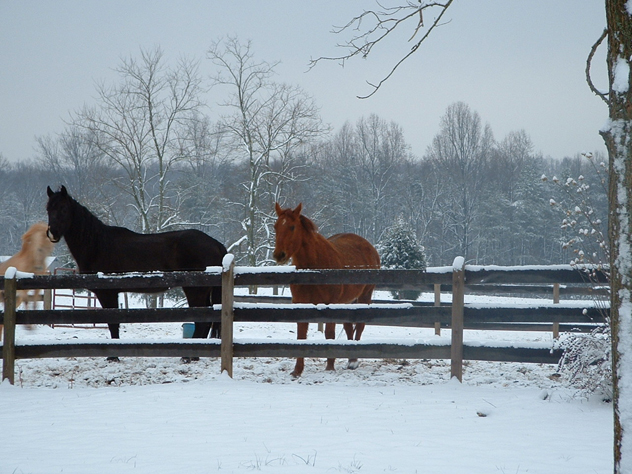 Wish I had some of the inte­rior, but I couldn't get my hands on any when I vis­ited my par­ents last. Sorry. Ok, so those of you who don't know me, now know how I grew up. It was great and so are my parents.
Enjoy your beau­ti­ful week.
Cheers, S
& how i grew up" class="pin-it-button" count-layout="horizontal">Pin It