January 26, 2012
Bot­tom line? Some­times I am a smidge too thrifty. Meaning.…even though sand­ing fur­ni­ture is MY JOB and I use the best paints and fin­ishes and paint brushes.…I have tended to go cheapo on the sand paper. When a place called "Har­bor Freight" can sell me a giant pack of sand paper or sponges for next to noth­ing AND takes a coupon.…then why would I pay 6x that for the same grit sand paper at an ACTUAL home improve­ment store that nor­mal peo­ple go to?
Well, I will tell you why. Meet No. 29 and his oh so nasty, gummy, thick and per­sis­tent finish: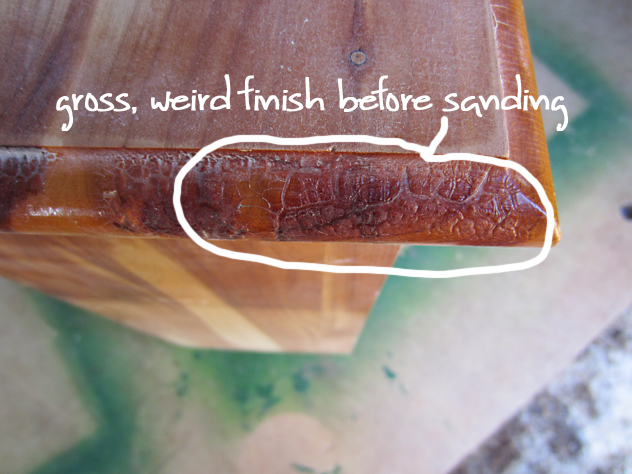 Also, meet the wreck­age it left behind after sanding: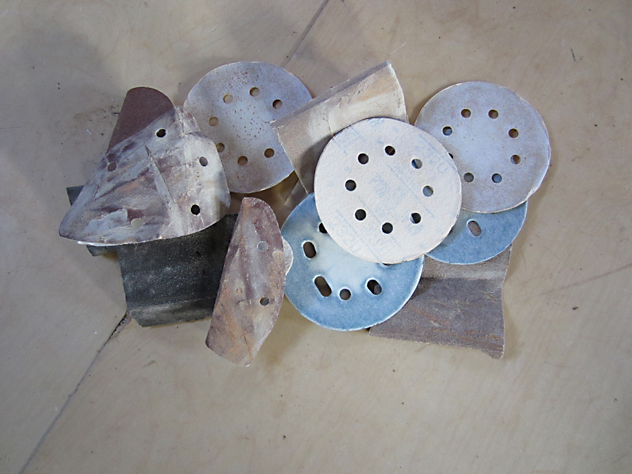 I will say, my orbital sand­ing pads worked great– I only buy the cheap hand sand­ing stuff.…WAIT.…PAUSE…I just real­ized how nerdy this must all sound.
Whatever.….The rest of the mess in that pile was just a mas­sacre of all the left­over sheets I could find to hand sand the edges of this dresser. I WAS OVER IT.
So, I went to the REAL home improve­ment store and bought 2 of the best brands.…you know, the ones that say "sands faster". My find­ings? My favorite so far is DEFINITELY 3M SANDBLASTER.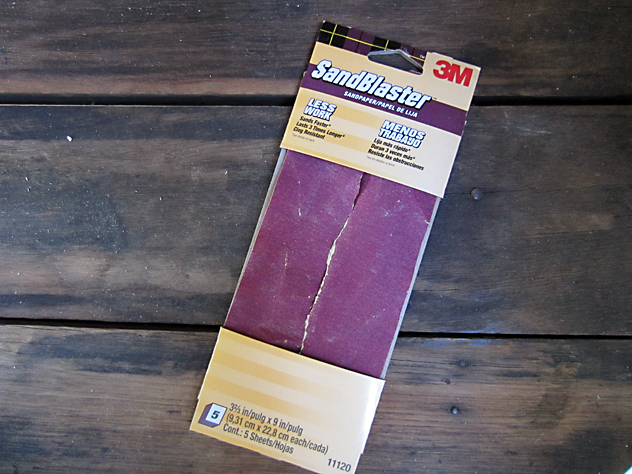 They lasted WAAAAAY longer and worked MUCH faster. Nor­ton brand did ok too, but I found 3m to be the best. Worth every penny, didn't use half as much and it was GREAT.
THE CRACKS IN MY SKIN ON THE TIPS OF MY FINGERS THANK YOU, 3M SANDBLASTER.
Hope this helps some­one. Have a good weekend,
s
Pin It