March 29, 2011
We have a door for the upstairs.
Lin­coln, Ella and Nathan did a fan­tas­tic job build­ing it: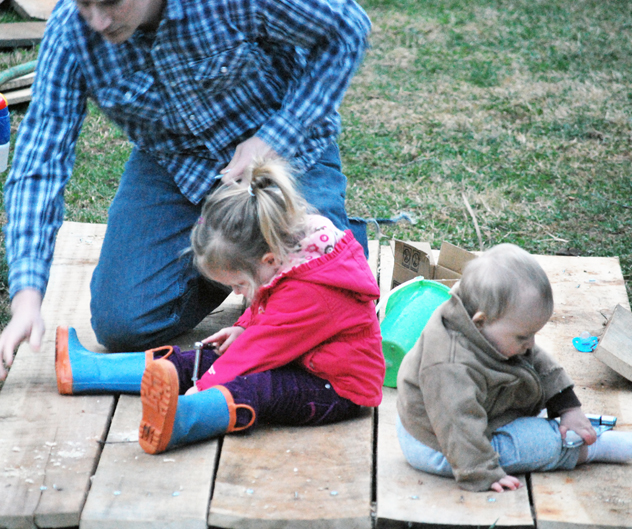 Ignore our trashy yard full of dead grass. Things get messy out there when your building.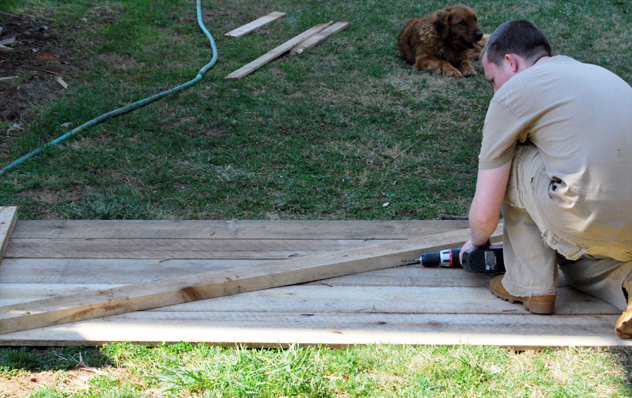 TRUE LIFE: This is what I usu­ally look like on a Sat­ur­day >SLOPPY. Boots, big clothes, dirty hair and yesterday's make-up. Brutal.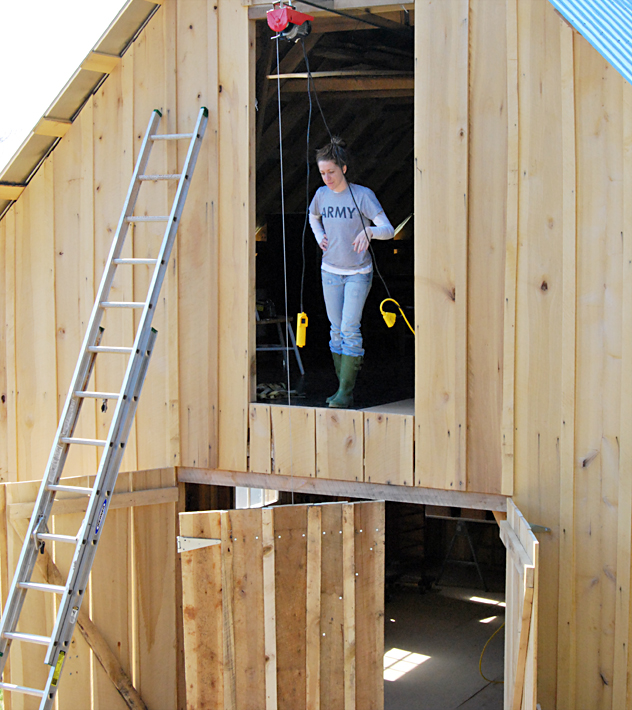 If you can't tell, the upstairs door is attached to the WINCH and we are pulling it up into place.…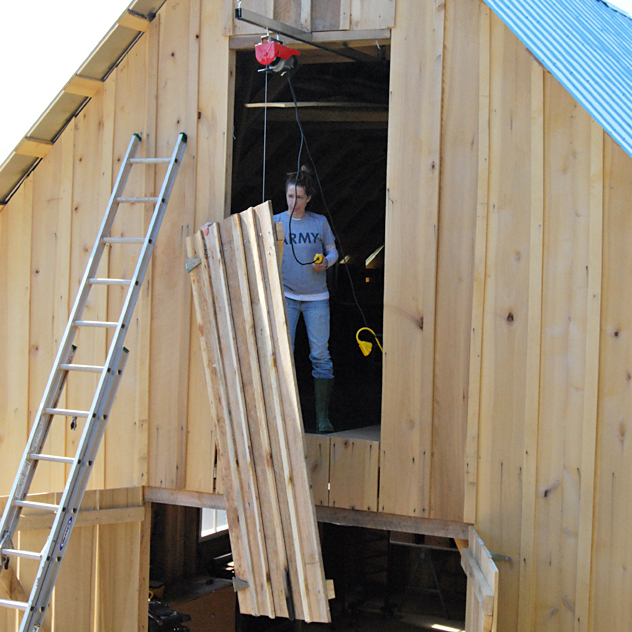 Nathan stood on the lad­der to bolt it in and I held the door in place with the help of the pul­ley (um.…it was ridicu­lously heavy and scary).
The latch is on the inside (obvi­ously) and a piece needs to be put on the top and bot­tom to seal up those gaps.…but…ta-da…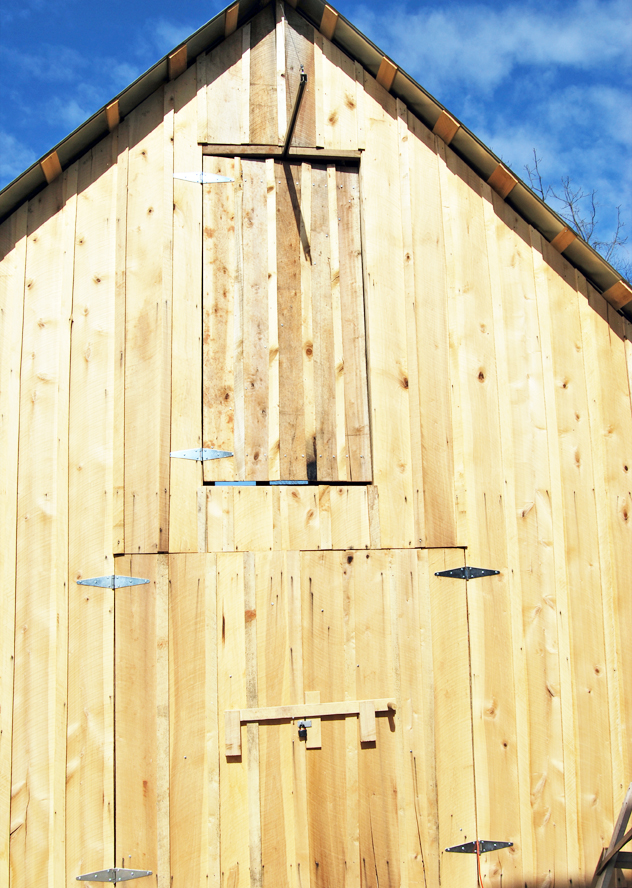 Also, there is a cool han­dle and lock on the down­stairs door he made from the scraps.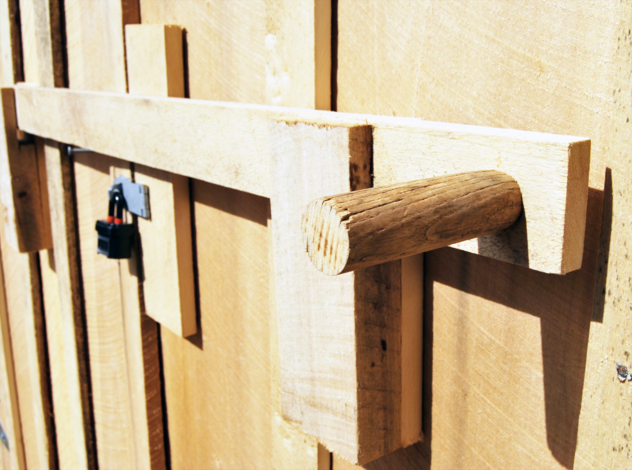 Sooooooooooooooooooo.…the shop is pretty much com­plete on the out­side! Wooooohooooo! Crazy, right? Now we will work on shelv­ing and work­ta­bles for the down­stairs and mak­ing the upstairs pretty.
Cheers!
sarah
& lock}" class="pin-it-button" count-layout="horizontal">Pin It