March 18, 2011
Nathan was a para­trooper.
Nathan has a bad back because of it.
We move a lot of fur­ni­ture.
We store it all on the sec­ond floor of our work­shop.
So, what did we do?
We pur­chased our own per­sonal wench.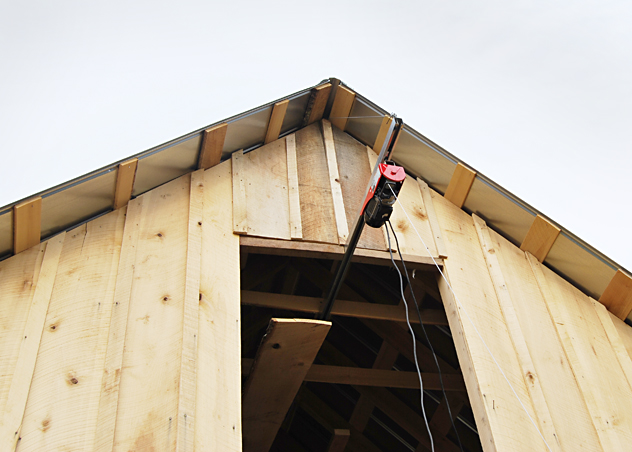 The wench is SUPER pow­er­ful. With  the press of a but­ton, we are able to do this: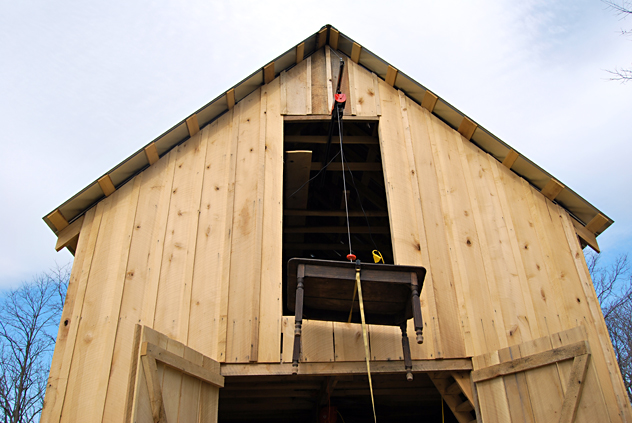 Looks kind of scary right?
Well, it was scary at first. But, I promise, each piece is totally secure plus it moves pretty slow. No dam­age to the fur­ni­ture. I would even feel safe to put Ella directly under­neith. KIIDDING. That would be a nightmare.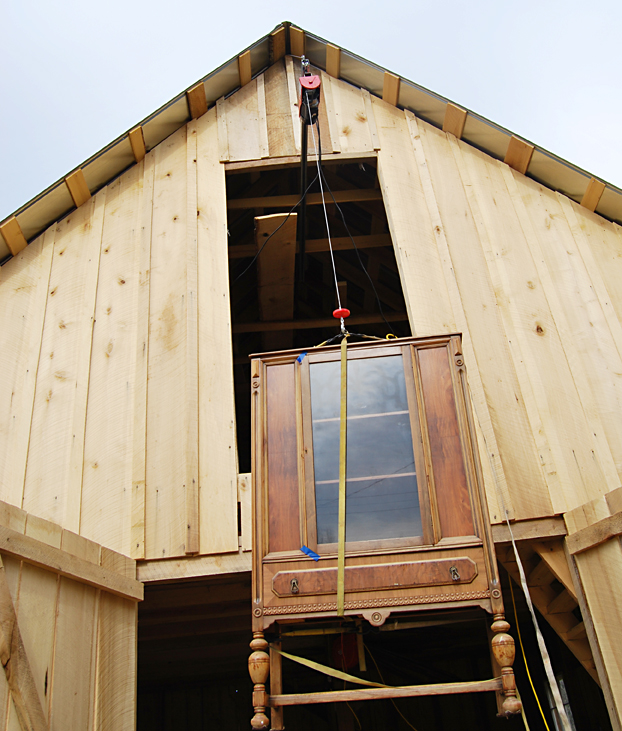 But really, we don't lift a fin­ger and we were able to move every last piece of fin­ished and unfin­ished pieces to our upstairs with ease.
Crazy, right?
We used our wench to install the door to the upstairs too. I will show you THAT insan­ity next week. Along with some new pieces and fun DIY. Have a fab­u­lous weekend.
Here is to wenches! Cheers!
sarah
(**I know it is "winch"- Pretty sure the play on words is more fun.)
Pin It