March 17, 2011
Spring clean week is over and it feels so GREAT! I am glad to be back and I have lots to update you all on!
Lets start today with the work­shop clean-up. I know your like "you just built it, how can it need to be cleaned?". WELL, it just does. A giant empty space doesn't take long to fill up and be dis­or­ga­nized. We are still fin­ish­ing BUILDING the shop, and the inte­rior still doesn't have shelves or work tables.
Here is what the down­stairs looked like a few days ago: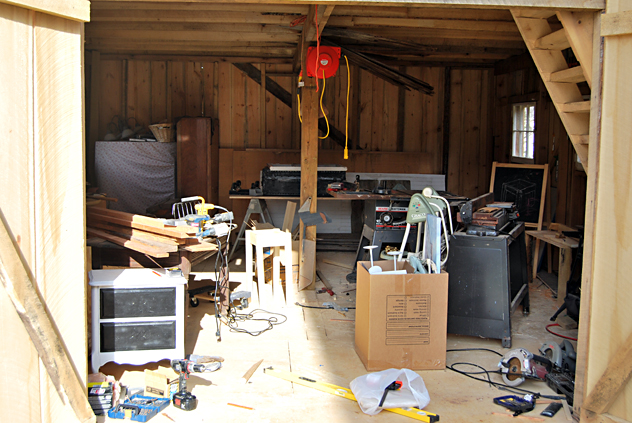 And, WHY YES, those are saw blades on the floor. SUPER safe for children.
We were get­ting too much fur­ni­ture in.…too many projects going on …WAY too many tools…and it was never set up prop­erly after the build.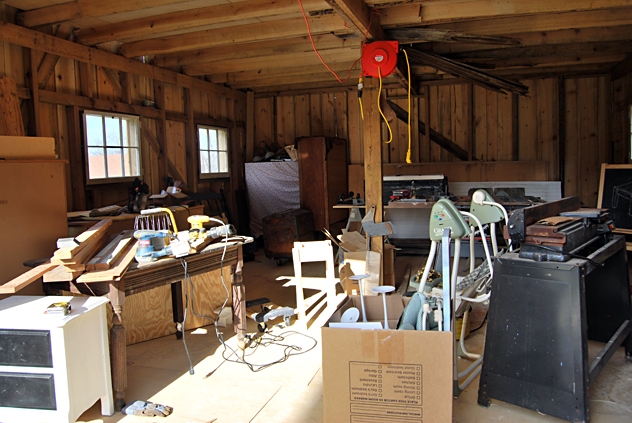 Here it is after the clean up: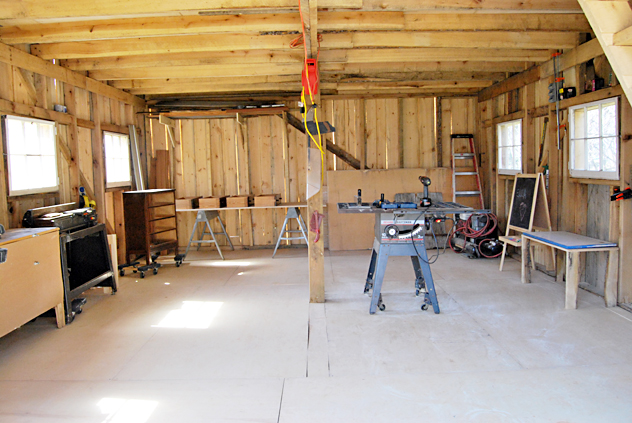 The down­stairs will remain "rough". No real fin­ish­ing except work tables and stor­age shelves will even­tu­ally go up.The down­stairs is where all the fur­ni­ture repair and sand­ing will take place…not to men­tion where we will be start­ing our cus­tom made pieces (wink, wink, nod, nod, woot, woot– our first piece is in the works!).
We even have a lit­tle area for Ella (on the right)  & a makeshift table for me to use for now (back left)…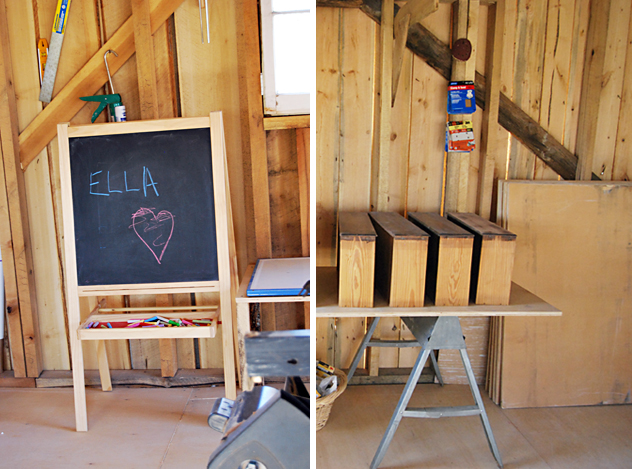 Nathan has sev­eral LARGE pieces of equip­ment that are already in there, but his REDICULOUS col­lec­tion of tools has yet to be trans­fered from our base­ment. So, this is pretty much as cleaned out as it gets.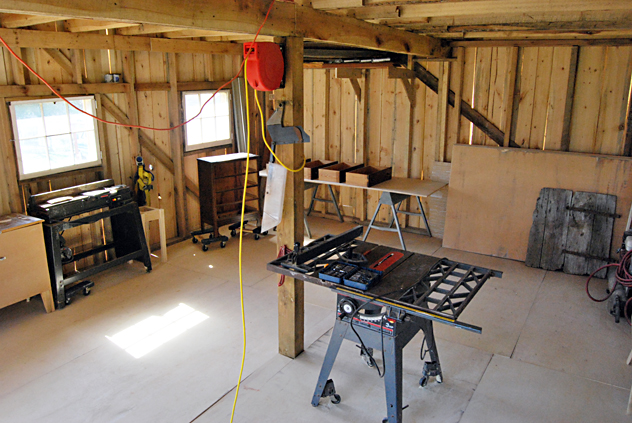 Ok, so that was STEP ONE. Make it usable!! I love work­ing in this space!!!!! We even have the jonny jump up for Lin­coln– he loves it!
The upstairs is going to be totally dif­fer­ent. There is dif­fer­ent floor­ing and it will store all of the "to be fin­ished" and "com­pleted" pieces of 508 great­ness! The upstairs will be fan­tas­ti­cal. I am just say­ing. It too is clean, but still mucho work to go.
Oooooooooh and in case you aren't a FAN on FACEBOOK, you should know that No. 11 has found a fab­u­lous home in Louisville, Kentucky!!
Cheers!
sarah
Pin It