January 3, 2011
In the spirit of a New Year, I thought I would have new light!
I don't know what that means. BUT. Your gonna love this anyway.
My gift from Nathan's mom was this new din­ing room chan­de­lier. Sounds bor­ing? IT IS AWESOME.
I am a lit­tle embar­rassed to show you the "before" photo…mainly because our last fix­ture had so much dust on it, the globes look brown. You'll get over it though.
Here is the BEFORE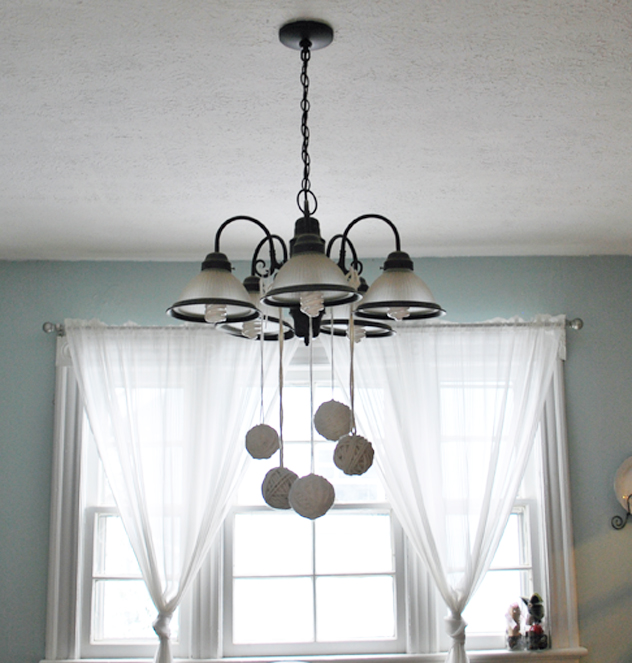 NOW:
BAM.
There are can­dles in between each globe and they won't drip when you use them. I love it. I love using can­dles for din­ner. Also, its just really really perfect.
Thanks Mary! Happy Mon­day and NEW YEAR everyone!!!
–s
(IKEA chan­de­lier btw)
Pin It