OUR HOME is great. I mean, we like it. We do pray we won't live here forever but it's just fine for now. Plus its really old so we can do whatever we want to it and it will only improve. Which is nice. For me. Because I change stuff every 30 seconds.
I have a point. My home has no storage- no closet space. I hate it. I tend to get more irritated about this in the winter when all the coats/hats/scarf/winter crap comes out and I have NO place to put it all.
I know you are really sad for me, but DONT WORRY. I figured out a very nice alternative to having no hallway closet….so all you people out there with small old houses can use this idea too. I mean, its not rocket science, but WHATEVER, I am excited.
I hid it right behind the front door. Oh, and I recognize that it already looks sloppy with all our junk…but THIS IS REAL LIFE PEOPLE. I don't just have one nice scarf and a pretty umbrella to hang.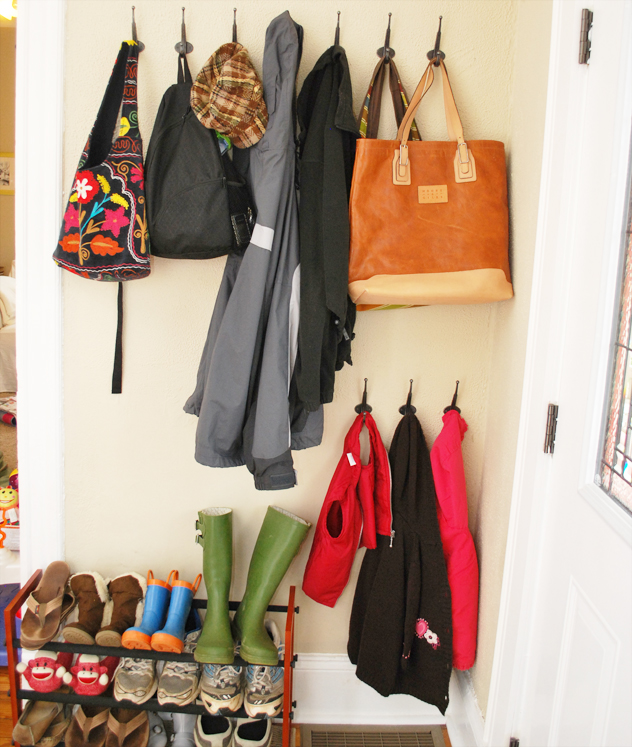 The hooks are from IKEA (2 for $5). I bought 10 of them and hung 3 of them low so Ella can hang all her stuff on her own (less for me to do).
Cheers!
s