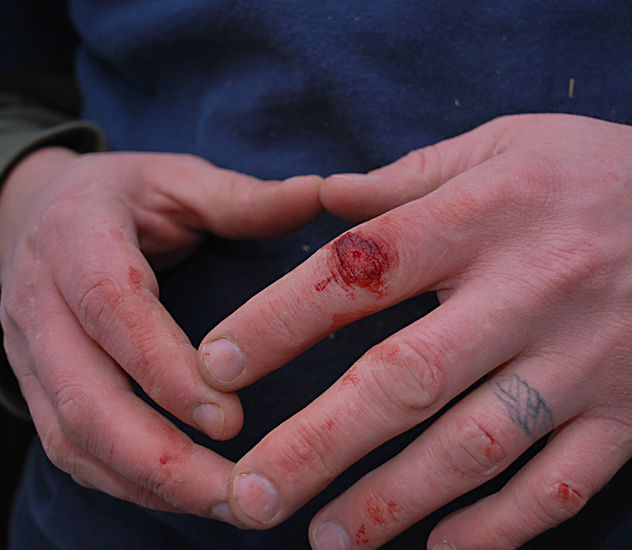 Ok, its gross. Funny part about this photo? It was ME that had to point out to Nathan that his hands looked like this when he came in to EAT lunch after working on the doors.
GROSS.
How could you not know you hands are bleeding and ice cold? I would by crying and wrapping gauze around each individual finger asking for a day off of work.
And yes, that is his wedding ring (tattoo)…he lost the first TWO actual wedding rings he had.
Anyway, here are the doors for the first floor of the workshop.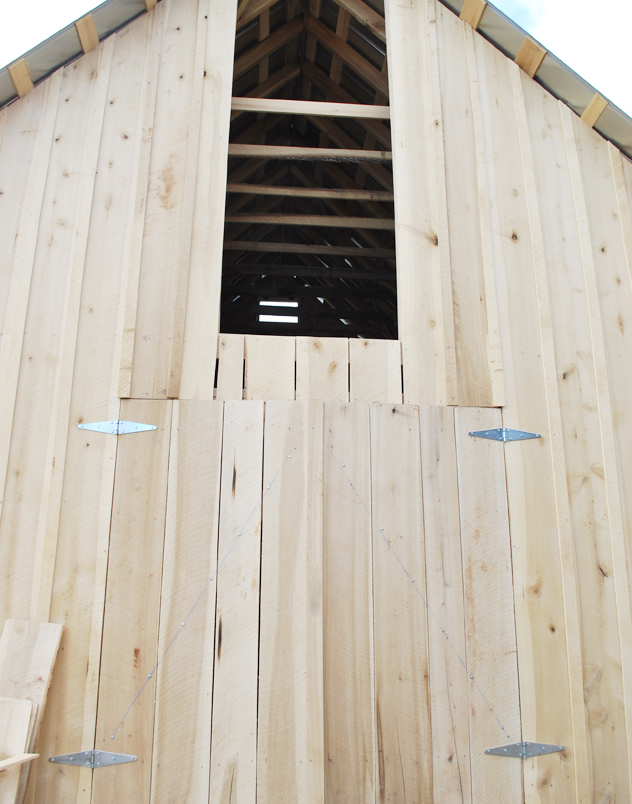 No door pull/handle yet…but that will come soon…they are pretty cool…I like doors…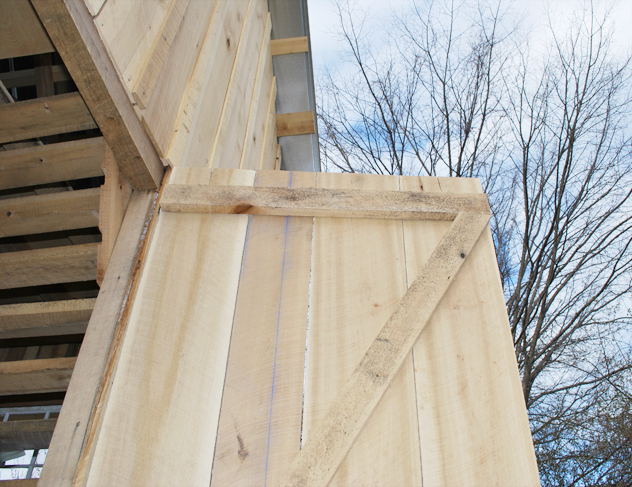 He did them both in one day. He is my hero. He is kind of gross, but still….I like him.
Cheers!
s